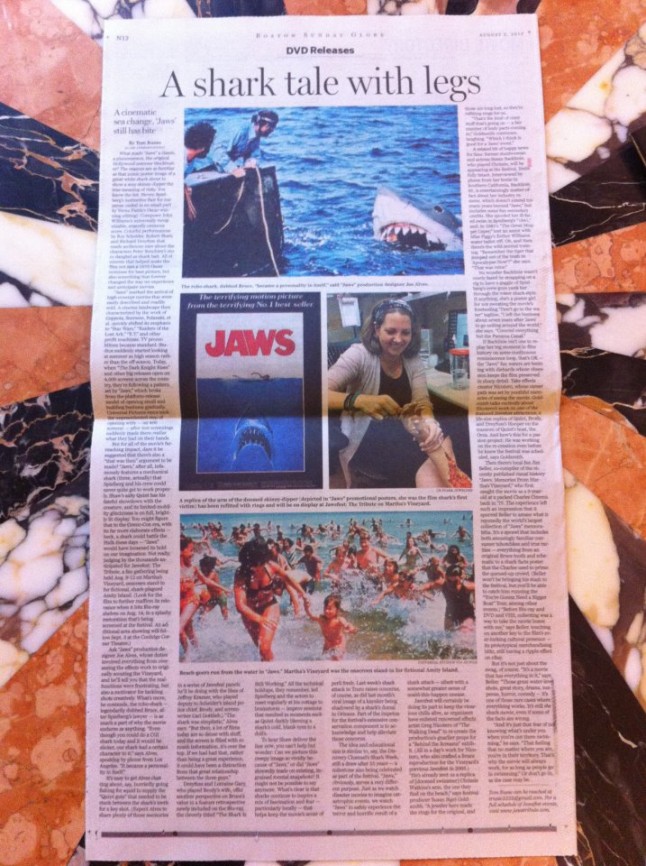 I was interviewed for a story which appeared in today's Boston Globe about JAWS and next week's JAWSfest on the Vineyard.
The article is behind a paywall at Boston.com, subscribers can read it, or you can pay 99¢ for a 4-week pass.
Actually, found a link that is not behind the paywall, updated above!